Our members define our priorities. We ask them to point out issues of national concern.
Collaboration with CoNOSC can help address some of these larger issues together. Priority areas serve as our compass for our knowledge-exchange activities and themes for international OS policy dialogue.
During our 1 December 2021 meeting, the following areas were identified as the top three priorities where members would like to collaborate:
Research assessment and incentives
Policy monitoring
Data stewards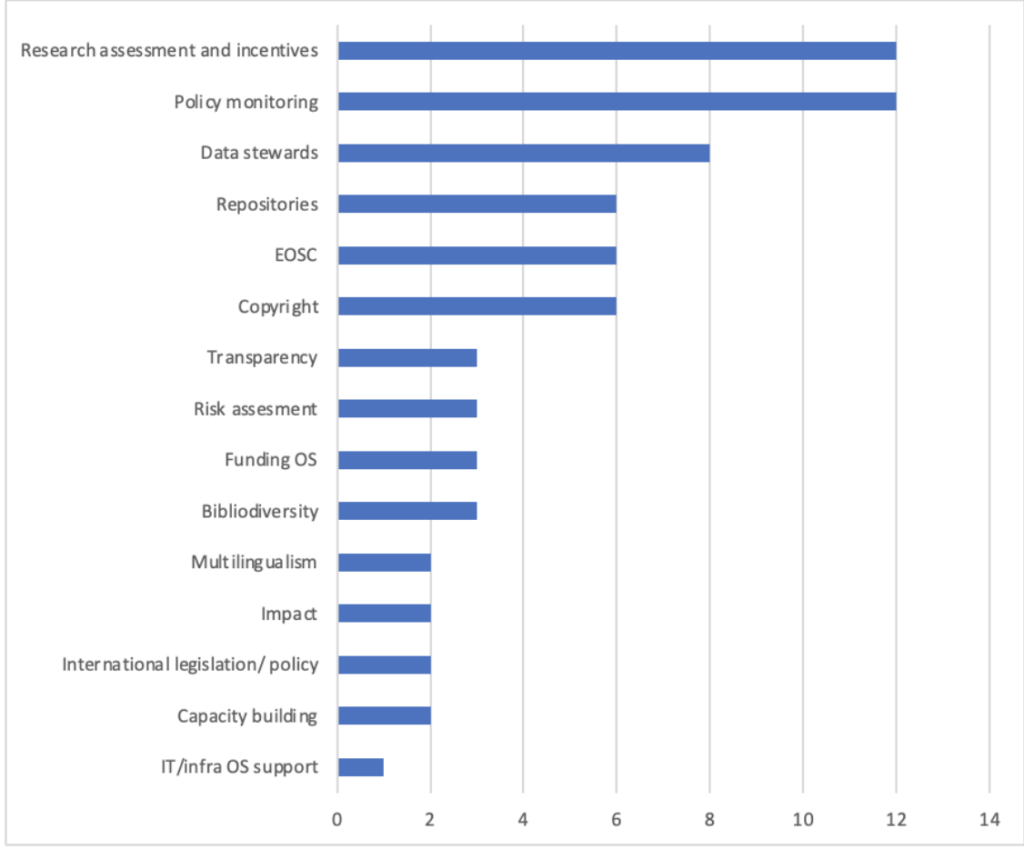 We will review these priorities based on CoNOSC member interviews in early 2022 before we plan our activities around some of them.